Bushings By Material
Browse lifter bushings by our three specific material types.
Choose from "Modern" aluminum bronze, "Classic" leaded bronze and cast iron material.
Most available in convenient, money-saving 16-packs and special-order custom dimensions
I.D. sizes .843 (.841" actual I.D.), .875 (.873" actual I.D.), .906 (.904" actual I.D.), .937 (.935" actual I.D.) and larger
Outside diameter ranges of 1" nominal and larger O.D.
Available in a variety of lengths
* Dimensions, or options other than those provided are currently available by phone order only. Please call
+1(510)797-6780
to order.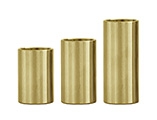 Modern (Aluminum) Bronze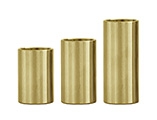 Classic (Leaded) Bronze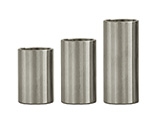 Cast Iron
Your IP Address is: 44.197.111.121